Brother 2340CV Machine

Brother CoverStitch 2340CV



Out of Stock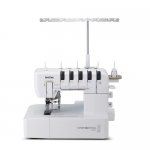 Brother 4234DT - Serger Machine

The Brother 4234DT Serger adds a professional look to your projects with serged seam finishes.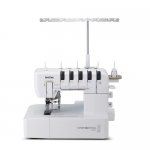 Brother CV3550 - CoverStitch Machine (5 thread)

Give your sewing projects that special finishing touch with the cover stitching powers of Brother s Pro Cover Stitcher CV3550. Used for decorative or constructive applications, you ll love this machine for its user-friendliness and wide offering of featur


Price

$ 999.00

Quantity:

This item is not available for purchase online. Please call 3065852227 to order.



Brother Serger 3034D

Brother Serger 3034D



Out of Stock