Skip Navigation
Website Accessibility
Stock Up ! Extended Holiday Hours!


We will not be offering Pick-up or Shipping from Dec 24, 2023 to Jan 2, 2024

Merry Christmas and Happy New Year!
About Us

Cindy-rella's Sewing & Quilting & Needlework


Welcome to your craft palace! We have over 8000 sqft of Fabric. Family-owned and operated since 2012.
We are always keeping up with the latest trends and techniques in quilting and sewing! Here I am, Cindy of Cindy-rella's, with my daughter and Fabric designer Andi Metz at the 2022 Quilt Market! When I went to get training in Utah, I also got a picture with Kim from Kimberbell!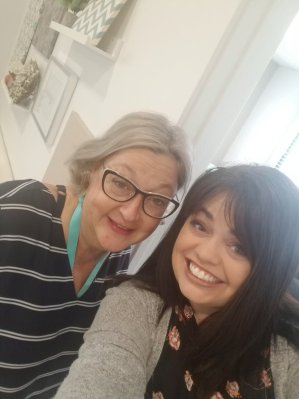 Located in Regina, Saskatchewan (Home of the Saskatchewan Riders), Cindy-rella's palace features a friendly atmosphere that inspires creativity and encourages learning. Our talented, humorous and enthusiastic staff offers ongoing support to help you succeed at your favourite hobbies! We pride ourselves on our "take your time" approach to crafting. Staff are available to answer questions, point you in a new creative direction or help "un-stick" your project.
Here is our store's backyard, where we like to display quilts and have events in the summer!
We are a multidimensional craft shop. From handy notions to gorgeous high-quality fabrics, we specialize in everything you need for your sewing, needlework and quilting projects!
We are always expanding on our impressive selection of fashion fabrics, including textiles made from bamboo and organic materials.
We're an authorized dealer for
BERNINA, BROTHER, BABYLOCK,
and HANDI-QUILTER. We offer competitively priced sewing machines, accessories, and repair services. With over 56 models in store, we are sure to meet your wish list while keeping within your budget!
When you purchase from us, we offer set-up service for Handi-Quilter machines.
We also specialize in Learn to quilt classes, Kimberbell Events and Sewing retreats with Ron Collins. There are classes available all year for every skill level!
Our classroom is 1600 sqft, which means each student gets ample space to work on their quilt or project!
Machines are not needed for any of our classes (so you try your hand before getting addicted!). We LOVE to learn, experiment and enjoy the sport of creativity rather than the art of perfection! So owning a machine is not necessary for ANY of our classes.
Pop on in to get inspired, restock your stash or come see what's new...we would love to meet you!
- Cindy-rella